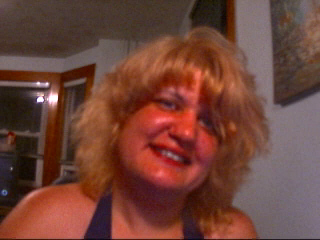 To web cam or not that is the question...
With web cams like anything else I believe you get what you pay for. They are not all the same. Some can do video and be taking off the base to take regular digital pics. But when shopping for them knowing what you want to do with it is your best bet. Ok I most likely am giving you allot more info then you want on this part but be for warn the choice to web cam is not an easy one. It takes a while to understand what is what. If you have questions ask it is the only way you are going to be happy with your choice on it. Trust me it is worth it in the long run. Ask your self am I just going to be using it for chat. Do I want something that allows me to send video emails? Or make home movies right from the pc? Do I want one with a mic in it? So that I can cam and voice chat at the same time. It is possibly to do this with a regular mic too. Do think you have to get the one with a built in mic to it to do this. If you are a newbie like me you will be amazed at all the things that are out there. And what may not be that much of a different could soon be one when you really get going ...:o)
The nice thing about web chat is unlike the text chats you can tell tones in voices when using the voice feature. And it is nice to see that little blush or smile when you are joking around with someone too. I know I have found myself not realizing something was a joke in text chat and thinking well that was kind of rude. So I have learned that if you are not sure if it is playful or a slam don't get mad just ask. Then should it be a slam just get even ...*Devilish Grin*
One thing I must tell you about using a web cam you must have a good light source with it. If you do not you could come out dark or reddish in color. The above photo is taking with Quick Cam By logteck, which I have had good luck with. That is when I remember to reconnect it to the computer. I find to many of my toys are going in to the sub ports now a days and an up grade of another hub is in the future.
We have all heard the joke of boys and there toys. Well baby I am here to tell you in this computer age we are girls are not far behind ....;o)